Your second-hand Exhale ceiling fan. Find out about our warranties.
What are Exhale second-hands models?
We have on offer second-hand Exhale bladeless fans, almost new and in excellent condition:
Showroom return models
Models from exhibitions
Models used for photography.
These models are covered by the same guarantee as the new models:
Fan (discs) = life warranty
Motor, remote control, LED = 5-year warranty
Find out more about the Exhale warranty : After sales service and Warranty
To find out more about opportunities with our Exhale certified second-hand models, please fill out the contact form below.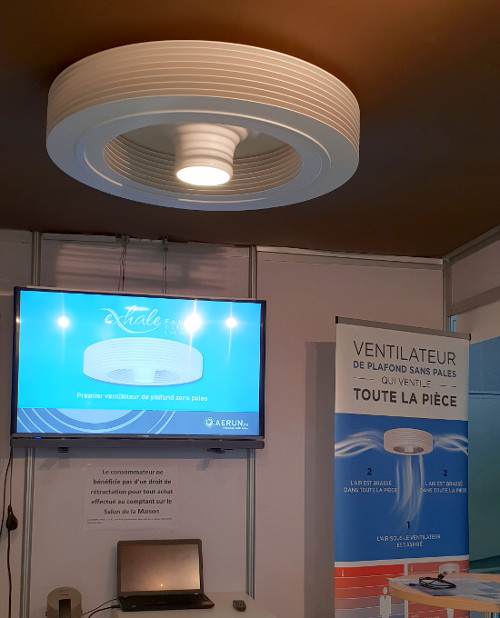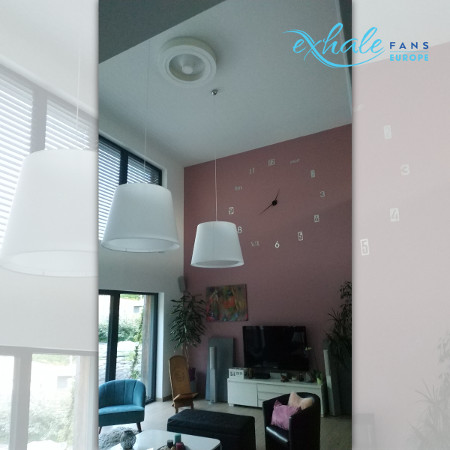 Here is a photo of my installation in my living room where this superb fan has found its perfect place and use.

Looks great and is practical!
Delighted with my purchase. Product adequate in my room – very high panelled ceiling – which allows the warm airflow to be directed down, so the room is perfectly temperate! The airflow can be reversed if required. Extra gentle, silent air distribution. I chose the model with "warm white" lighting, with adaptable light intensity: the best! Magnificent design, perfect packaging.
Go to second-hand offers
To receive details of our second-hand fans, please fill out the contact form below.